Pig Leg Lane
A big area of meadow and woodland on the southern edge of Ryde, adjoining the Monktonmead Brook. The meadows at Pig Leg Lane have sat within the Island's agricultural landscape for over 4000 years and the archaeological evidence of its long history still survives today. This beautiful unspoilt area is one of the few areas in Ryde where we can enjoy the countryside as it might have looked in years gone by.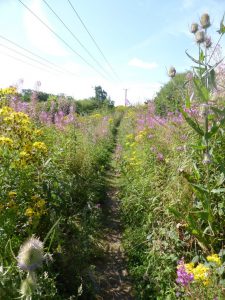 What to look and listen for …
The meadow is typical of many grassy areas that used to be common in the northern parts of the Isle of Wight, but which are now less easy to find. Look out for grassland and woodland animals and plants. There are beautiful common spotted orchids in the meadow in summer, and other meadow flowers include ox-eye daisy, common centuary, rosebay willowherb and birds'foot trefoil. Spot ferns and lichens along Weeks Road – this is an old Right of Way. Red squirrels are often spotted in Pig Leg Lane,
Keep an eye on the pond and the Monktonmead Brook to see some freshwater wildlife – frogs and newts are known to use the pond. In winter you can spot ponds along the boundary with Weeks Road – these are ephemeral ponds which disappear in the drier months – they are very good for wildlife.
In the early morning, tap tap tap is the woodpecker – it loves the dead old oak trees, and you can also hear blue tits, great tits, goldfinches, jays, blackbirds, robins and jackdaws. The wren, despite being such a small bird, has a very powerful song, it starts with a sequence of bright, clear tones, before a series of trilling verses.
The Isle of Wight Natural History and Archaeological Society have surveyed the site for us and produced this wonderful list for entomology and another list for botany.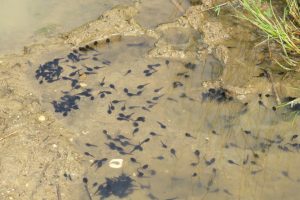 … and smell and touch
Stinking iris is found by the river – sometimes known as the roast beef plant. More pleasant is the sweet smell of blackberries, and please help yourself but leave some for the birds. In summer meadowsweet is frothy white with a sweet, pleasant smell, but in the autumn meadow if full of seedheads like teasels.
Nature at home and activities on site
We have produced a super Colouring Sheet for you to download and complete at home. We have also produced an I Spy Sheet and Map for you to print at home, or download to your phone and take to the site. And become a Bug Bunch Ranger. All these activities and resources can be found here.
Pig Leg Heritage
Pig Leg Lane sits on a river valley which was used as an agricultural landscape in the Bronze Age (c. 4300 to c.2700 years ago) with nearby farmstead settlements and a ceremonial and burial landscape of cemeteries on higher ground visible from the settlement. The existence of part of this rare prehistoric landscape adjacent to the highly developed 19th Century townscape of Ryde provides the potential to help us to understand the way in which our ancestors co-existed within the natural environment of the river valley.
Ryde Isolation Hospital dealt with cases of scarlet fever, measles, and typhus as well as smallpox. Patients from Cowes and Newport were treated here as well, after a serious smallpox outbreak in 1919. The hospital was closed in 1934 and demolished, but you can still see garden plants and trees in the area where it once stood.
Arethusa Cottage is a private house on the edge of Pig Leg Lane. It is an unusual name for a house that commemorates a very celebrated occupant.
Read all about the site's heritage here.
What's in a name?
Pig Leg Lane has had various names – most recently Swanmore Meadows. We found that local people were keen to let us know what they called it and we have had varying suggestions including 'Rosemary Common'. There used to be pig sties nearby and 'Piggy Lane', 'Pig Leg Lane' and 'Iggy Piggy Lane' were all been suggested. In 2016 we set up an online survey, and the winning name was Pig Leg Lane – so that's what the site is now called! We also discovered that the pedestrian railway crossing is called Pig Leg Crossing, which gives more support to this being an old local name for these lovely fields.
Managing the site
The open meadow areas require autumn cutting to prevent re-growth and we sometimes remove the cut material from the meadows. Although scrub is an important wildlife habitat we need to prevent it from encroaching on the grassland. The riverside vegetation also has an annual cut on a rotational basis. We have a huge amount of support from the Isle of Wight Green Gym who have done great work helping with the paths and the pond.
With help from the community and some generous funders we have done a lot of work to make this lovely site into a place that is easy for everyone to get to and enjoy. Thanks to funding from the People's Postcode Trust, Ryde Town Council, and Down To The Coast we had in 2016 a big programme of improving paths and managing scrub. In 2017 with support from Tesco Bags of Help we installed a boardwalk alongside Monktonmead Brook, and worked with the Environment Agency and Isle of Wight Council to stop water cascading down Rosemary Lane and into the watercourse.
How to get there
On foot and by bike –
North Entrance: via Quarry Lane or Weeks Road (Right of Way R110). There are two cycle racks near the disabled parking in Weeks Road.
South Entrance: via Rosemary Lane, which is accessed from Ashey Road. Much of Rosemary Lane is unmade and in a poor state.
East Entrance: via Woodlands View and Ryde Village. Weeks Road skirts the west of the site.
From Oakfields: Via Slade Road or Great Preston Road and Rights of Way to Pig Leg Railway Crossing. This path crosses the railway line and users should take care and be aware of approaching trains.
The site is also crossed by two public Rights of Way (R53 and R103).
By bus or train –
North Entrance: Via St John's Road Station (Train, Bus Routes 2, 3 and 8) then access the site along Quarry Road.
South Entrance: The nearest bus stop is 'Haylands Primary School' served by Bus No 37. From here via Ashey Road and Rosemary Lane. (Bus Timetables)
By Car – Access from Rosemary Lane is for disabled parking only. Rosemary Lane is off Ashey Road and is unmade. All other vehicular access is via Quarry Lane in Ryde. On-street parking in Quarry Road, or the closest car park is at Ryde St John's Station, postcode for satnav PO33 2BA.
what3words Rosemary Lane entrance ///crop.rubble.trails
what3words Quarry Lane entrance ///money.rents.learns
Access
The site is free from gates and stiles. It has a gradient from west to east of 1 in 13.
There is an Information Pillar at the access point from Weeks Road by Arethusa Cottage. The site Information Pillar has a QR code that links to an audible description creating a mind's eye view of the area to allow a visually impaired person to enter with confidence. The information pillar also has a QR code that links to a map and activities. There is also a site map on the Information Pillar.
Paths through the site are mainly laid to grass. In wet weather parts of this site are muddy. However, we had the site 'road-tested' by a kind lady in a mobility scooter and we are pleased to say it passed! In wet weather, access for wheeled users will not always be possible throughout the site, so you will need to be aware of the conditions.
The paths are unmade and can be very muddy. There are trip hazards throughout.
Much of the open areas of the meadow are accessible with care by most people on foot and the stream can be crossed by people with mobility scooters or buggies. We have, and continue to work to improve year-round access, as some paths can be slippery in winter. Care particularly needs to be taken on the area bordering Monktonmead Brook which is prone to flooding.
There are several seats including one with handrail access from Weeks Road..
There are no toilets anywhere near this site. The nearest toilets are in St Johns Road.
We have written an Access Statement for this site. This includes mobility and sensory issues and opportunities. We welcome feedback from users.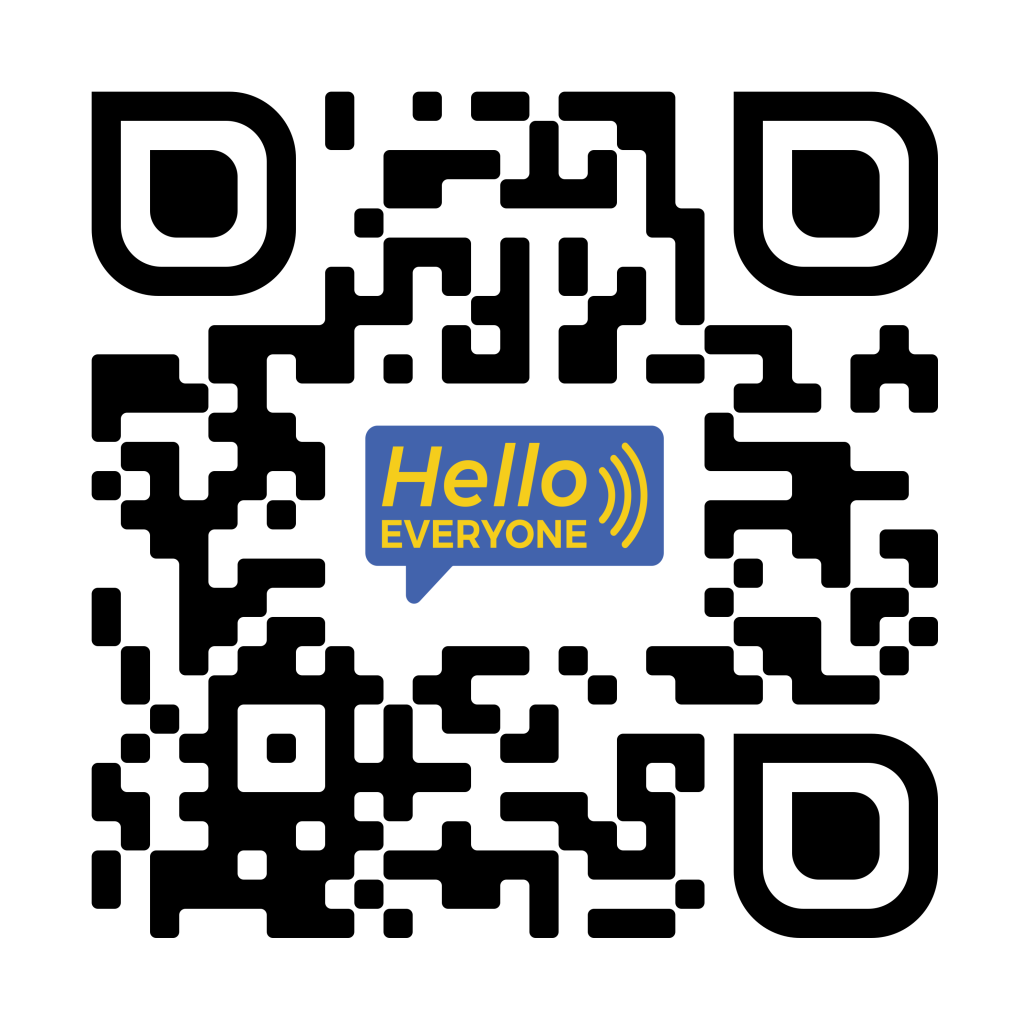 We have produced an audible description creating a mind's eye view of the area to allow a visually impaired person to enter with confidence. It will describe the entrance, the size of the area, where to find further information or help and any major obstacles or features. Information has been produced by visually impaired people ensuring it is useful and accurate. Access the description by scanning the QR code to the left of this text on your phone or tablet, or by clicking here.
Get Involved
There are various ways you can help improve and maintain our sites. We rely on volunteers to help with many tasks on our sites and also need people who are happy to regular visit the site be our "eyes and ears", this means we can respond much quicker to issues. Our shop raises money to support our work and needs a team of volunteers. Or maybe you would like to help us with events. Find out more here.
You can also help by becoming one of our regular supporters. Even giving a few pounds each month can make a real difference, with your donation being invested into site management and improvement work to benefit site visitors and look after our precious wildlife. Sign up here.
Our funders
A lot of work is needed to make Pig Leg Lane easy to use, and to keep it in good condition for wildlife.
A grant from Ryde Town Council in 2016 enabled us to improve access to the site from Quarry Road.
Works at Pig Leg Lane in 2016 were supported by players of People's Postcode Lottery, awarding funds from Postcode Local Trust. In 2016-17 we were supported by Tesco Bags of Help to improve access and scrub management. We also received funding from Down To The Coast Landscape Partnership to engage with local people.