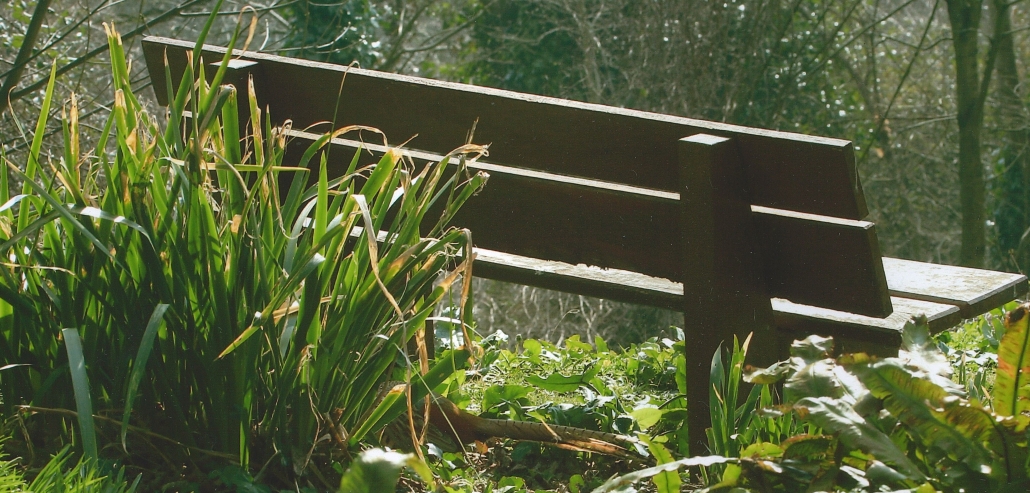 Pelham Wood
This is a steeply sloping woodland site. It was part of the manor of St Lawrence and was in 1611 part of a chase or unenclosed hunting ground. In 1770 the area was characterised by small fields interspersed by scrubby woodland. In 1840 the site is called 'Green Orchard' with the north-easter section of the site woodland, and the rest pasture. Neglected since the 1900s woodland spread across the site, but it suffered badly in storm of 1987.
Today Pelham Woods has an intimate mixture of native plants such as harts tongue fern, lesser celandine and bluebell and the more exotic green alkanet, buddleia and pendulous sedge.
What to look and listen for …
Sycamore woodland covers most of the site, casting dense shade which is favoured by spring-flowering plants such as yellow archangel, bluebell, daffodil and the nationally scarce Italian lords and ladies. Lords-and-ladies has many other common names, arising from its rather strange look, but 'Cuckoo-pint' is perhaps one of the most widely used. It has large, arrow-shaped leaves, and leaf-like flower heads that curl around a long inner spike carrying tiny, yellow flowers. This spike eventually produces an upright stalk of bright red berries.
The high humidity also favours lush moss growth on the boulders which make up the terrain here. Red squirrels, lost after the storm of October 1987, have now returned and dormice are also present. The distinctive paths of badgers can be found weaving their way throughout the wood. Wet areas are created by springs coming from the landslip above and allow alder, comfrey and willowherb to grow prolifically. The clean water means that liverworts and mosses do well on the pond edges. Pelham Wood is Hart's tongue fern central – it's everywhere, but also look for the more delicate leaves of maidenhair fern.
The old trees are being made safe but deadwood is kept for nesting little owls, woodpeckers and beetles. The remains of the largest oak in the Undercliff can be seen. There are parts of this site where there are stunning views across the trees and out to the English Channel. Look out for stones dotted around the site, these date back from previous landscaping. There rare even the remains of a building hidden in the ivy.

You are most likely to find your squirrel by listening for it. They can be heard rustling in the treetops. Stand still and, if possible, visit early morning or late afternoon. If you hear a pitter-patter and it's not raining, it may be a squirrel munching pinecones – this is the noise the leftovers make as they hit the tree leaves as they fall. Listen to the water trickling through the cascade at the bottom of the site – it's like a fairy grotto and also hear the bees buzzing – in spring they love Lesser Celandine because it's one of the first flowers to appear after winter. Have you read 'The Lion, the Witch and the Wardrobe'?
… and smell and touch
Sniff our bluebells! Native ones have a strong sweet smell, Spanish imposters do not. Stinking Iris is not so sweet smelling, but it is known as the roast beef plant,

In late spring you can touch Yellow Archangel, it looks like a nettle, but it doesn't sting. Touch the pendulous sedge – a useful saying to tell grasses, sedges and rushes apart (although this is not strictly true for all species) is: 'sedges have edges, rushes are round and grasses are hollow right up from the ground'. Have a leaf hunt – the wide sunken path at the top of the site is good for this, and the path under the tall trees bordering the road.
Nature at home and activities on site
We have produced a super Colouring Sheet for you to download and complete at home. We have also produced an I Spy Sheet and Map for you to print at home, or download to your phone and take to the site. And become a Bug Bunch Ranger. All these activities and resources can be found here.
Managing the site
This site belongs to the Isle of Wight Council and was managed by Wight Nature Fund from 1997 until 2021. It joined the Gift to Nature portfolio in April 2022. In the hazel/ash scrub primrose, alexanders, tutsan and buddleia are all found forming a scrub layer. This is being thinned to promote tree species and reduce the elder cover. The nationally rare parasitic ivy broomrape is found here. Glades have been opened up to allow light through to help woodland flowers to flourish. Elder scrub and sycamore are being controlled to favour oak, ash, field maple and hazel. Some hazel has been planted by local school children and members of the public.
Look out for fallen trees – due to ground conditions we get a lot. It's very difficult to remove them, so we make them safe and leave them on the ground where they make excellent habitat,
How to get there
On foot and bike – The site can be accessed from Undercliff Drive, just west of the entrance to Inglewood Park. The site can also be accessed by footpath / bridleway V76 and footpath V117. There are two cycle racks near the access from Inglewood Park.
By bus – Seven Sisters Road stop (Route 31) and 5 minutes walk. (Bus Timetables)
By car – There is no car park on this site but there is limited street parking nearby. Approximate code for your sat nav is PO38 1XJ.
What3words //wealth.cones.than
Access
This site is not suitable for any access except on foot, and you need to be reasonably physically fit. There are many trip hazards and the entrances and paths are slippery at all times of the year. The site has many steps throughout, and sometimes both the path and steps slip in wet weather. There are some steep unfenced drops and therefore the site will also be hazardous for people with impaired sight or balance.
There is an Information Pillar and bench near one of the entrances from Undercliff Drive. The site Information Pillar has a QR code that links to an audible description creating a mind's eye view of the area to allow a visually impaired person to enter with confidence. The information pillar also has a QR code that links to a map and activities. There is also a site map on the Information Pillar.
There is access to the site from Inglewood Park which is more gentle, but there are still the same hazards when crossing the site.
There are no nearby public toilets. The nearest toilets are in the town of Ventnor.
We have written an Access Statement for this site. This includes mobility and sensory issues and opportunities. We welcome feedback from users.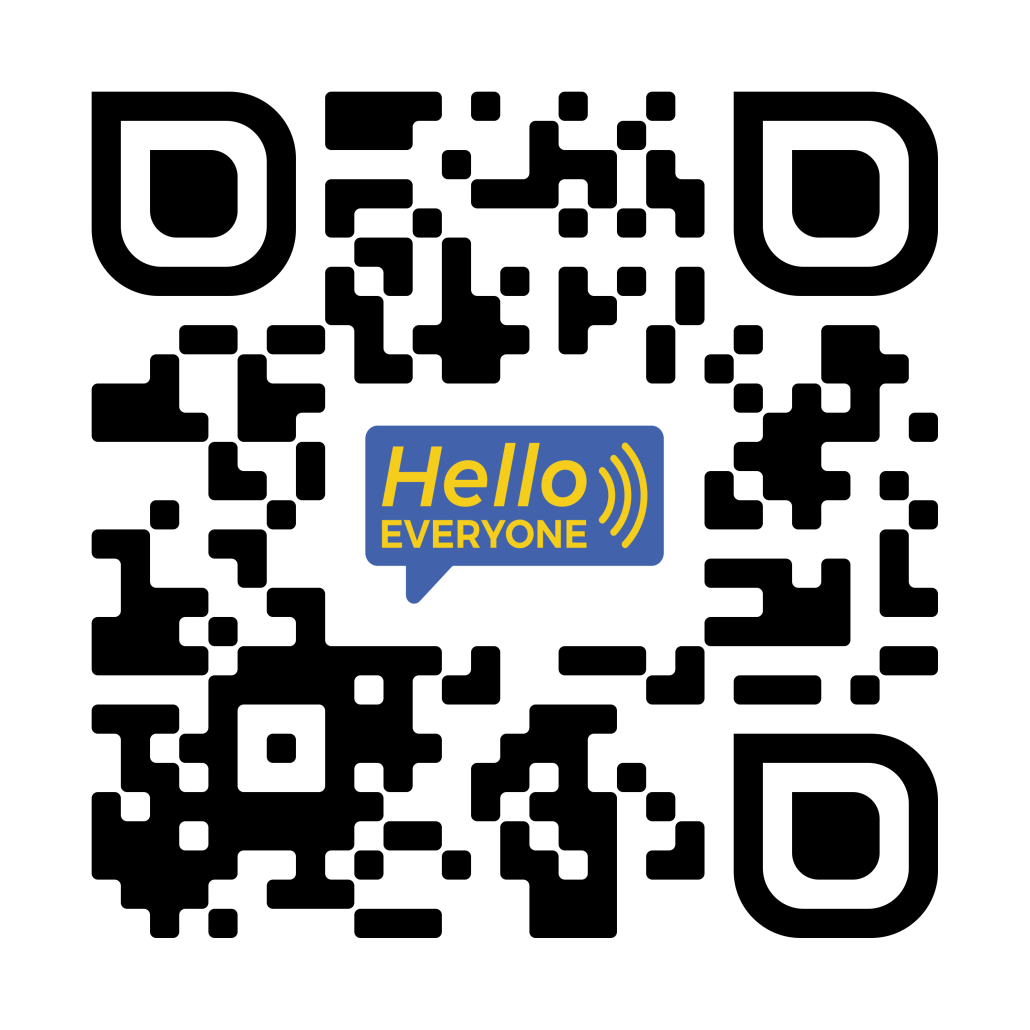 We have produced an audible description creating a mind's eye view of the area to allow a visually impaired person to enter with confidence. It will describe the entrance, the size of the area, where to find further information or help and any major obstacles or features. Information has been produced by visually impaired people ensuring it is useful and accurate. Access the description by scanning the QR code to the left of this text on your phone or tablet, or by clicking here.
Get involved
There are various ways you can help improve and maintain our sites. We rely on volunteers to help with many tasks on our sites and also need people who are happy to regular visit the site be our "eyes and ears", this means we can respond much quicker to issues. Our shop raises money to support our work and needs a team of volunteers. Or maybe you would like to help us with events. Find out more here.
You can also help by becoming one of our regular supporters. Even giving a few pounds each month can make a real difference, with your donation being invested into site management and improvement work to benefit site visitors and look after our precious wildlife. Sign up here.