Railway Heritage
In 1875 a new railway line was opened connecting Newport and Sandown. There was a station near to Pan Mill Meadows at Shide (where National Tyres is now) and the line ran right through what is now the nature reserve.
You can still trace the line of the railway through the site. From the south (Shide) end the river now flows along the former railway alignment, until the cycletrack bridge halfway along the site. At this point there is a little path leading up to the remains of an old bridge, where Pan Stream runs underneath.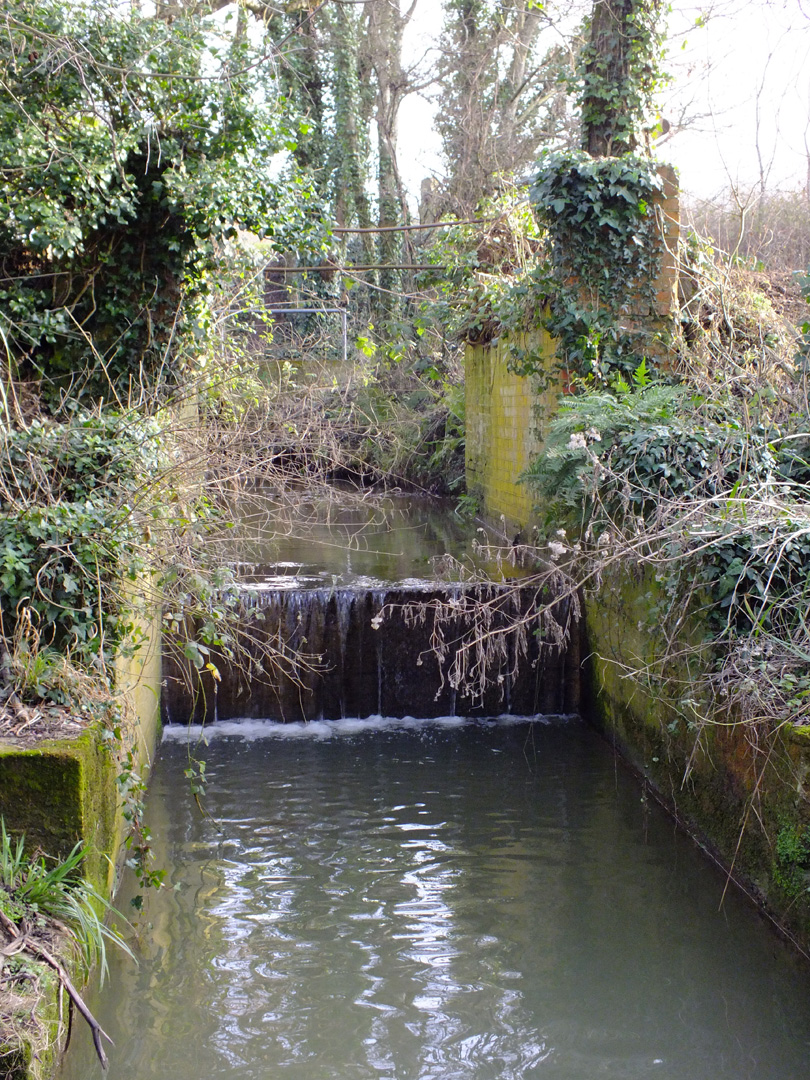 Looking across the bridge to the north you can see the line of the old track, and the woodland walk follows this route to the northern boundary of the site. The line continued from here along the line of what is now the main road into Newport from the south, and crossed over Coppins Bridge and the Medina Estuary on a viaduct.
The original use of the bridge isn't completely clear. Old OS maps and aerial photographs appear to show Pan stream crossing the railway line through a culvert slightly south of the bridge, and later being diverted to its current course, possibly after the railway closed. It may be that the bridge was originally constructed as a cattle creep, to allow movement of livestock between the fields either side of the railway. Work by Gift to Nature in 2016 has helped make the bridge visible to visitors, having previously been very overgrown and almost completely hidden from view.
Find out more: Pan Mill Meadows: Wildlife | Pan Mill Meadows: Changing Landscape